sligunya@rachieradvs.co.ke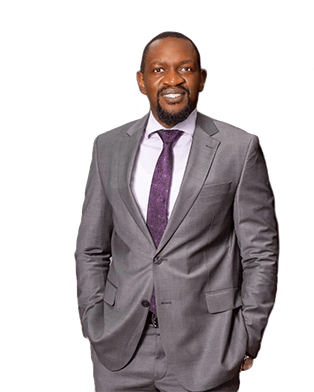 Litigation
Arbitration, Mediation & Alternative Dispute Resolution
Energy Law & Environmental Conservation 
Corporate & Commercial Law
Family Law,  Succession & Estate Planning
Criminal law
Constitutional law & Judicial Review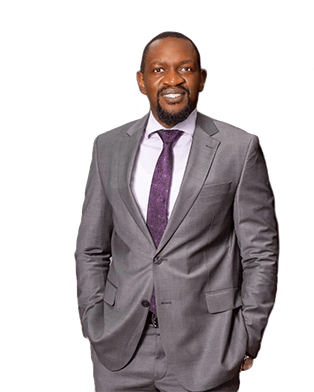 sligunya@rachieradvs.co.ke
Litigation
Arbitration, Mediation & Alternative Dispute Resolution
Energy Law & Environmental Conservation 
Corporate & Commercial Law
Family Law,  Succession & Estate Planning
Criminal law
Constitutional law & Judicial Review
Stephen is an Advocate of the High Court of Kenya admitted to the Roll of Advocates in 2004.
He is the Administrative Partner and  partner in charge of Litigation as a Practice area. 
Described as a captivating presence in the courtroom, Mr Stephen Ligunya is a master of constitutional interpretation and has successfully argued important cases on recognition and enforcement of fundamental rights in the constitutional courts.
Academically, he holds an undergraduate degree (LL.B) from university of Nairobi having graduated with second class (upper division) honors; a Master of Laws (LL.M) degree in International Environmental Law, also from the university of Nairobi. He has been a member of the Law Society of Kenya Environmental committee and media legal committee. 
He is vastly experienced in commercial and corporate law, criminal and environment litigation; with demonstrable success in litigation in the Supreme Court, Court of Appeal, High Court, Magistrate Courts and many other Tribunals within Kenya.
He is responsible for structuring and oversight over the firm's famous pupillage program, particularly the legal training and moulding of pupils and interns into formidable and successful Advocates that are highly competent and sought after by Clients and employers alike.
Advocate of the High Court, Commissioner for Oaths & Notary Public.
Certified Professional Mediator [Strathmore & Facility (UK)]

LL.M (Hons) (UoN).
LL.B (Hons) (UoN).
Diploma in Law (KSL).
ASSOCIATIONS & MEMBERSHIPS
Member of Law Society of Kenya.
Member of the International Commission of Jurists Kenya Chapter.
Member of the International Law Students Association (Chicago).
Former Member of Environmental Law Committee of the Law Society of Kenya